HOUGHTO-SAFE® 620 is a premium water glycol type fire resistant hydraulic fluid designed to provide maximum safety for use under pressure, near open flames or in high temperature areas.
HOUGHTO-SAFE® 620 has been an industry leader since its introduction and continues to be the preeminent fluid in the water glycol market. HOUGHTO-SAFE® 620 sets performance standards by which other water glycol fluids are measured. HOUGHTO-SAFE® 620 is Factory Mutual approved as a less hazardous fluid.
Applications
HOUGHTO-SAFE® 620 is designed to replace mineral oil based hydraulic fluid. It can be used in or near fire hazards applications without compromising the overall hydraulic system operation.
Properties
PROPERTY
TYPICAL VALUE
UNIT
Appearance
Clear, red liquid
Specific Gravity
@15.5°C
@60°F
1.09
1.08
pH
9.5
Kinematic Viscosity
At 40°C
At 100°F
39
200
cSt
SUS
Kinematic Viscosity
At 20°C
At 68°F
90
400
cSt
SUS
Pour Point
-45
-49
°C
°F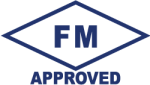 Key Benefits
Factory Mutual Approved as a fire resistant hydraulic fluid that protects personnel and property from accidental fire and may lower insurance premiums.
Low pour point provides excellent stability in cold weather applications.
High viscosity index allows the fluid to be used at a wide temperature range.
HOUGHTO-SAFE® 620 Series is recognized worldwide and is available globally.
Provides excellent lubrication characteristics which extends pump and component life.
Recognized as one of the premium water glycols by Original Equipment Manufacturers.
More Resources